Ok, I have decided that it's the moment to doing my wishlist! ò_ó So, here I go!
Well, let's begin with the OP's and JSK
JSK BTSSB Shirring princess in red
AP Sugary Carnival JSK in black
MMM Iron Gate OP in blue
AP Melty Chocolate JSK in mint or pink (replica or original)
AP Fantasic Dolly in pink or lavender, OP or JSK (replica or original, it doesn't mind)
IW (I don't know the name ><) JSK in blue or brown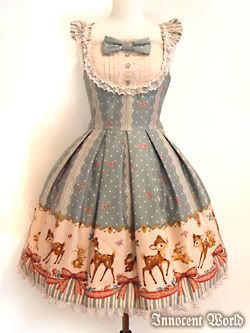 AP Mode Girl OP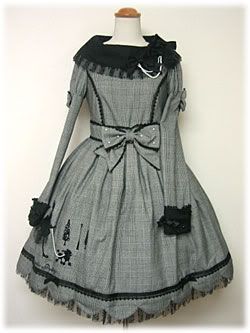 AP Little Bear Cafe High Waist JSK in brown or mint (replica or original)
AP Angel Pony JSK in blue
Skirts:
Metamorphose Twinkle Journey in black or navy
AP Chandelier skirt (sorry, I haven't found a stock photo) in black
BTSSB Vampire Requiem in red or black
AP Milky chan in black (replica or original)
AP DollHouse
HUNTED!
AP Happy Garden in sax blue or lavender
Blouses:
Mary Magdalene in white
-Accesories (Bags, headdress, bows...)
BTSSB Heart bag in black x white
IW Violin bag in all colors
APCandy Pop Bag in all colors
BTSSB Boots in white
And a lot of socks of Secret Shop! <3
Well, I think is sufficent for now...(OMG, I need a lotery ticket ;_; xDDDD)